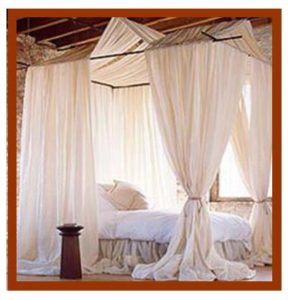 This is just for fun. It's the first page of a novel I have in the works, titled Pool. It's a little steamy…come on! I can't write about turtles all the time! (: HAPPY FRIDAY!
The Art in His Bed
Janelle Meraz Hooper
This is just for fun. Visit my website for published books and stories.
My website: Janelle Meraz Hooper

The first thing Davis saw when he entered his bedroom was a bare foot sticking out from underneath his faux fur chinchilla throw. He didn't need to look closer. He'd know that foot anywhere: it belonged to his ex-wife. The ankle, and the leg attached to it, were a work of art that could rival the classical nude painting above his bed.
With a grin he hastened through the shower, forgetting to move Helene's swimsuit out of the path of the water. He wasn't surprised to find his ex in his bedroom, he'd invited her to come by his new house and take a swim while he was out of town. He knew her well enough to know why she was sound asleep on his bed; she loved pools and always overdid it when she got into the water. She was obviously exhausted. Never a girl to laze around a pool in a designer bikini that couldn't get wet, all of her suits were racing suits with sturdy I-mean-business straps with no built-in bra to slow her down when she did laps.
He quickly dried off enough to slip under the furry throw beside her. He wasn't surprised to discover she hadn't bothered to get even partially dressed. Why should she? He was supposed to be out of town until the next day and their two girls wouldn't be home from college until after that.
"Hi. It's me," Davis whispered in her ear. "I didn't think you'd made it. Where is your car?"
"It's in the shop. I had my partner drop us off on his way home."
"'Us' must be that 100-pound German Sheppard stretched out on the floor beside Rosa in the TV room. He looks like he's healing nicely from that gunshot wound."
"Is he behaving?" Helene sleepily asked as she put her arms around Davis's neck.
"Of course. Sheperd's aren't stupid. It's a case of love at first sight."
"With Rosa?"
"No, with the leftover roast she's hand-feeding him." Tightening his grip around Helen's waist, he pulled her closer. "How are you? I've missed you," He said as he nuzzled her neck.
"I'm not sure. I met Joyce; she was already here when I got here. Are you with her?" she sadly asked.
"No, she's just my real estate lady. I'm with you," he said as he gently rolled her onto her back and lifted himself on top of her. "This divorce thing isn't working out for me," he said as he brushed a tear from her face. "Can we renegotiate?"
---
If you like this, please share!
Try my books, they're a good read! I promise!