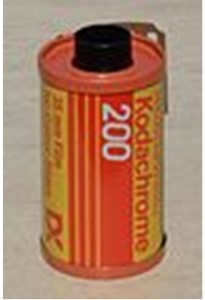 For David
Janelle Meraz Hooper
Website for: Janelle Meraz Hooper
    At first, I knew David only as Aline's husband. A nice guy who was always there to document our book-signings with his Nikon. He was a great guy, but he always stayed in the background so Aline could shine.
Then I became seriously ill, and sweet little emails calling me sister began appearing in my email box. I loved that. I'd never had a brother. I began calling him Bro. Along with the emails, David would sometimes attach music videos of his favorite jazz musicians.
  About that time, he started a blog to display his photography. This last weekend, I looked at it again, and noticed I'd made this post on April 4th, 2007 at 11:20 AM:
  David, your photographs have surpassed technical expertise and have driven up the highway into the land of true art. I am in awe of your eye! Janelle Meraz Hooper, author
  When David got sick, I searched music videos to help cheer him. I was woefully lacking in jazz knowledge. I searched and searched. Finally, I found Tony Bennett and Stevie Wonder's For Once In My Life, and Bettye LaVitte and Bon Jovi's duet of Change Is Gonna Come. For fun, I sent him Paul Simon's Diamonds on the Souls of Her Feet and Mick Jagger's Start Me Up.
  As I was browsing the music, I came upon Simon and Garfunkel's Kodachrome. It had a fast, raunchy piano and brass background that was cheerful, and lyrics that I thought fit David perfectly:
Kodachrome, it gives the nice bright colors, give us the green of summers, makes you think all the world's a sunny day…
I got a Nikon camera, I love to take photographs, so Momma don't take my Kodachrome away.
Momma, don't take my Kodachrome, Momma don't take my Kodachrome, Momma don't take my Kodachrome awaaay…
  Of course, by then, David had moved onto digital cameras, but that didn't matter. The song was about the love of photography.  Recently, Kodak discontinued manufacturing Kodachrome, but the song will live on forever. I'll always think of David whenever I hear it.
Rest in peace, David. You'll always be my Bro.
Janelle
---
Please share this post!