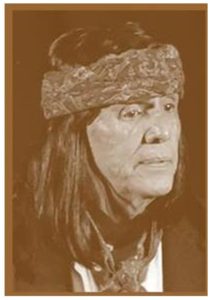 Review of Geronimo, Life on the Reservation
Radomir Vojtech Luza, theatre critic, has written an incisive and comprehensive review of the Rudy Ramos show, Geronimo, Life on the Reservation playing on Saturday nights in January 30th and February 13,20, & 27 at the Whitefire Theatre in Sherman Oaks,California.
I began researching this project in 2010 for Rudy Ramos, and have been honored to be a part of Rudy's concept of the great Apache leader.
If you're near Sherman Oaks, don't miss it! Show starts at 8:00 PM! Tickets:
Please share this post!