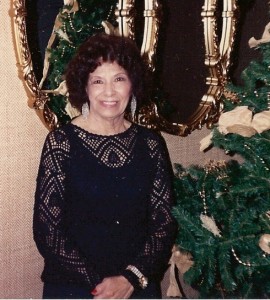 Not published. I wrote this for this blog.
The Wedding Dress
A short story
See my books and short stories!

One of my readers has a wedding shop and I promised her a story about my mother, who was a seamstress…
My mother was an extraordinary seamstress and I based my novel, A Three-Turtle Summer on her and her sisters. Mom designed and sewed everything: cowboy shirts, golf pants, men's sport coats, wedding dresses, clothes for disabled women, and more. Her sewing skills were ultimately what enabled her to escape a tormented, abused life with my father and start over.
When she retired, she was in her middle seventies. She came up from Oklahoma to Washington State to go with us to pick out my daughter's wedding gown in a fancy shop in Seattle. It was a joyous occasion; my daughter was young and beautiful and the beaded silk gown she fell in love with circled her body in mounds of floating fabric like an angelic cloud. We were thrilled!
In the next dressing room, things were not so happy. The bride-to-be was no longer young and her body was no longer a size two, if it ever was. Even my mother, who was very hard of hearing, heard the distressed woman's cries of disappointment. No salesperson came to help that poor woman in what should have been one of the happiest days of her life. She was old and overweight; they were busy catering to younger girls.
Mom tried to mind her own business, but she couldn't. When she couldn't take it anymore, she left us and peeked into the room next door to have a look for herself. All of the sudden, the crying and moans of despair stopped. My daughter and I went to see what was going on. Mom had marched into the room with a box of pins. With no introduction, she told the woman there was nothing wrong with her or the dress. It just needed to be properly fitted. Then she set to work pinning and fitting the dress to perfectly fit the woman's body. As she pinned, she encouraged the woman and gave her hints about undergarments, jewelry, and hair style.
When she finished, the woman looked beautiful in her dress and was all smiles. Before she left, mom assured the future bride she was going to look beautiful on her wedding day, and the man she was marrying was going to love her in her beautiful gown.  The women who had come with her were smiling with relief. How surprised they all were when they learned my mother didn't work there!
Janelle-  
www.amazon.com/author/janellehooper