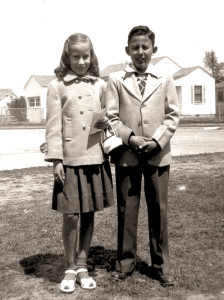 As Brown As I Want: The Indianhead Diaries
The Adventures of Little Paintbrush and Snake Belt
My website: Janelle Meraz Hooper
See:  As Brown As I Want on Amazon
A few lines from As Brown As I Want: The Indianhead Diaries: The 2nd book in my Turtle Trilogy. Participant in the 2004 Oklahoma Book Awards. Published by iUniverse.
A fictional autobiography/black comedy about a little girl straddling two worlds between a murderous white father and a Hispanic family who loves powwows…
…Ruth, one of Mom's Comanche friends, has invited us to a big powwow where they put up tepees and camp out for days. Mom says we'll all go for one night and sleep in Ruth's mom's tepee. We can't stay longer because Mom has some shirts to finish for a band down in Texas. Besides, at powwows, she has to pass for Indian.
       She only knows one Indian word Ruth taught her that's supposed to fit in anywhere, but Mom says she starts to feel uncomfortable after the thirty-second "Huh!"
       Carlos and I think that's real funny because Mom says "Huh?" all the time anyway because she can't hear. Carlos and I don't know any Indian words, so we're not supposed to talk to any grownup Indians at the powwow.
       We've been going to these powwows for years, since Mom is such good friends with Ruth and her mother, Mildred. Sometimes, we'll be out driving in the country in Mildred's old Hudson when another car will pass us in a cloud of red dust. When they realize they've passed Mildred, they'll slam on the brakes and spin around right in the middle of the road to chase us down and tell us there's a powwow somewhere or other. Lots of times, we've left for the dance right from that very spot. When you're with Mildred, you never know where you'll end up but, wherever it is, you know it'll be fun, and if Mildred's cooking, you know you'll eat well. She always carries a couple of wrought iron skillets in the trunk of her car, in case someone gets hungry...
---
 Please share this post!