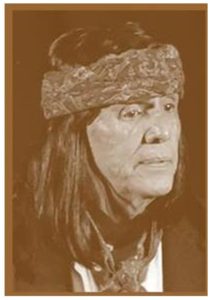 Rudy Ramos, star of Geronimo, Life on the Reservation, a live traveling show. See him this spring on Kevin Costner's TV series, Yellowstone, now in production.
Happy Thanksgiving Eve. From my research file: I've read that Apache women could run so fast they could chase down a wild turkey. Then, they'd tuck the still gobbling bird under their arm and walk to the post to sell it to the soldiers. The first time it happened, the soldiers thought it might be stolen. But no, the women really were that fast.
The Apache women were hard workers. After their arrival on the reservation, they quickly learned  the soldiers would pay for turkeys, firewood, and grass for their horses that the women gathered on the prairie. 
They spent the money they made in the trading post. Things that were common to white women were luxuries to them. Geronimo commented that, each time they went to the trading post, they came back a little less Apache and a little more like white women. It made him sad, but he understood.
This year, I might try turkey hunting, Apache style. I can see a crow out in my pasture–maybe I'll practice with him…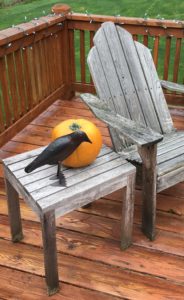 I caught him! (: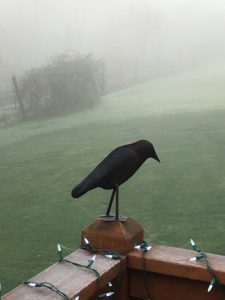 Oh! he got away! ):
This is the kind of thing writers do when
they're waiting for a download…(:
Janelle Meraz Hooper is the playwright for Geronimo, Life on the Reservation. She's a multi-genre indie-writer. See her books and stories here: